SHBBSKS009 – Provide micro-dermabrasion treatments
Course Description

1. Consultation and Treatment Planning
2. Prepare for the treatment
3. Cleansing and Skin Preparation procedures
4. Methods of Application
5. Head and Intensity selection
6. Diamond and Crystal Technology training
7. Machine Maintenance
8. Review treatment and provide post-treatment advice
9. Understand skin conditions,
10. Acne Scar Treatment
11. Pigmentation Treatment
12. Anti-ageing treatment
13. Contra-Indications
14. Contra-actions
15. Home care
16. Beauty Business Planning
17. Further treatment cross selling and recommendations

Course Duration

3 day intensive 3-8pm Mon, Tue, Wednesday
Or 6 evening classes 5-9
Or 1 day per week for 3 weeks. 10-5 (Any day)

Accreditation

SHBBSKS009 – Provide micro-dermabrasion treatments

Pre-Requisites

.

Bonus of Studying with SEIR

Free SEIR HQ access
10% OFF SEIR Salon Supplies
Personalised training
Full clinic experience
On-going support & refresher courses

Why Choose SEIR?

Why SEIR Beauty School is the Best Choice:
– The only duel qualification provider in Sydney
– 4x Educators of the Year Award
– Highly recognised within the industry
– Bespoke intimate facility, top of the range products and equipment
– Known and backed by industry leaders, publications and Insurers
– Face to face, hands on learning, tailored to you and your desired learning outcomes and career prospect
– Our students are our VIPS
Diploma Of Microdermabrasion Sydney
What Is Microdermabrasion: Everything You Need To Know
Microdermabrasion is a popular skin rejuvenation treatment amongst men and women across the world. The range of benefits the procedure offers the skin make it a highly sought-after treatment; however, it can only be carried out by a qualified professional. Suppose you're looking to provide your clients with more treatments, procedures, and a more rounded experience in your salon. Why not undergo a Diploma of Microdermabrasion in Sydney with SEIR Beauty School? You'll learn everything you need to become a qualified, professional microdermabrasion technician.
What Is Microdermabrasion?
Microdermabrasion is the non-invasive process of gently spraying aluminium oxide particles, sodium bicarbonate, or sand onto the skin to gently sand away the tough first layer of facial skin. There are three types of microdermabrasion.
Diamond-tip microdermabrasion. This form of treatment gently exfoliates the dead skin cells whilst simultaneously suctioning them off. This form of therapy is great for areas of sensitive skin around the eyes.
Crystal microdermabrasion. Crystal particles are sprayed onto the skin to exfoliate dead skin cells.
Hydrodermabrasion. This is the newest form of microdermabrasion treatment and is quickly becoming the most popular. It combines dermal products and crystal-free exfoliation to remove dead skin cells while simultaneously stimulating collagen production and increasing blood flow to the skin. If you'd like to be ahead of the curve with this new form of treatment, SEIR Beauty School offers hydrodermabrasion courses in Sydney.
There are many reasons people opt for microdermabrasion treatments, and there are many benefits to having the procedure. Microdermabrasion and hydrodermabrasion can;
Decrease the appearance of fine lines and wrinkles
Help revive sun-damaged skin
Reduce the appearance of hyperpigmentation, age spots, and brown spots
Reduce the size of pores and blackheads
Brighten the complexion
Even out skin tone and texture
Reduce the appearance of acne scarring and stretch marks
Reduce the appearance of melasma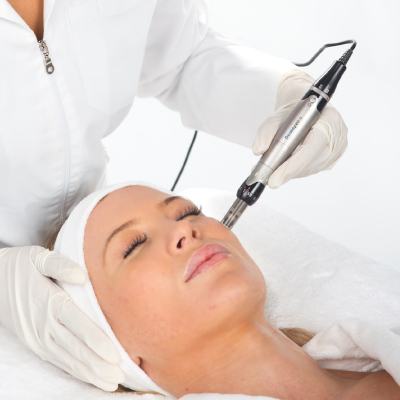 What Does SEIR Beauty School's Diploma Of Microdermabrasion In Sydney Cover?
Our microdermabrasion course is one of the most comprehensive in the country, and you'll graduate with the confidence to carry out this highly technical beauty procedure. Over three weeks, you'll learn;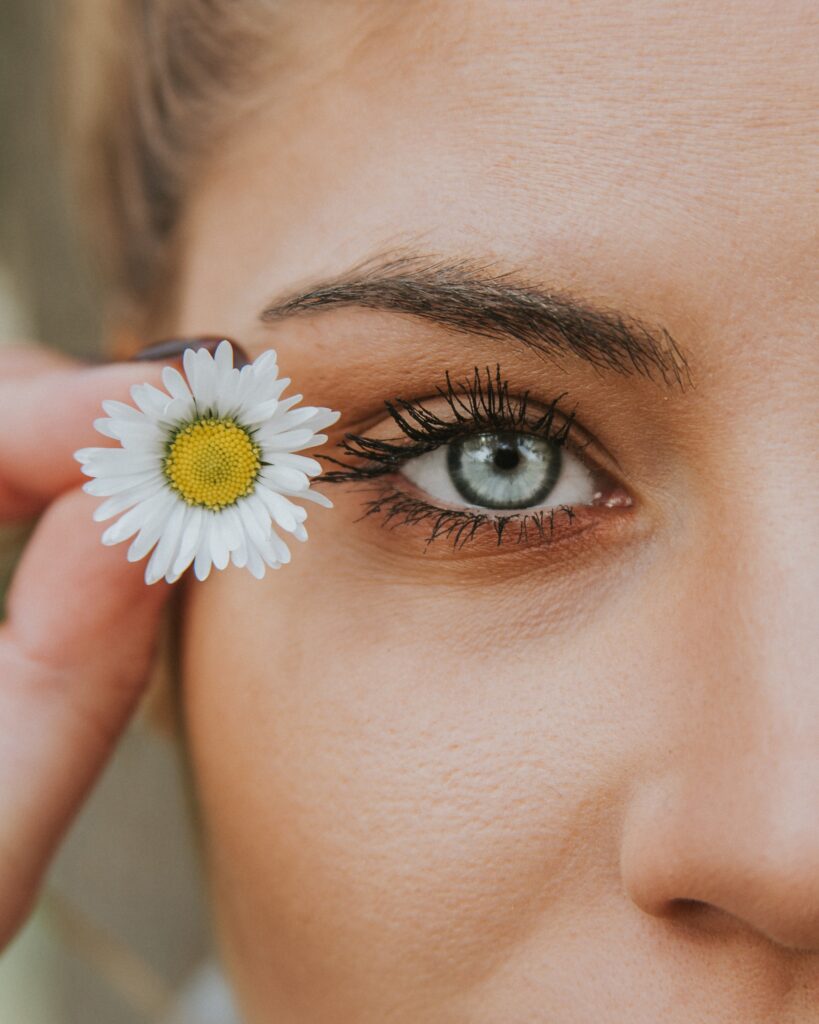 How to plan for consultations and treatment
Cleansing and skin preparation procedures
Methods of application
Head and intensity selection
Diamond and crystal technology training
Machine maintenance
How to review treatment and provide aftercare instructions
Training to understand a variety of skin conditions
How to provide treatments for acne scarring, pigmentation, and anti-aging
Contra-indications and contra-actions
Beauty business planning and foundational business management
Why Choose SEIR Beauty School For Microdermabrasion Training?
More people are choosing SEIR Beauty School for their beauty industry qualifications, but what sets us apart?
Internationally recognised qualifications. SEIR Beauty School is an iTec registered institution, so you can use your qualifications to gain employment anywhere in the world.
Our educators are the best in the industry. We pride ourselves on delivering the best, most current training programs utilising the newest products, techniques, and equipment. This training is provided by experts in the beauty industry, including our CEO and head trainer, Samantha Elliot. She has over 15 years of experience in the beauty industry and has provided training worldwide.
We offer intimate class sizes and one-on-one training. Our bespoke microdermabrasion course in Sydney offers face-to-face classes with experienced industry professionals. You are guaranteed to have one-on-one personal training with our teachers so you'll graduate with an in-depth understanding of microdermabrasion procedures and techniques. SEIR Beauty School is also a two-times finalist for Educator of the Year at the Australian Beauty Industry Awards, so you can be confident that you're receiving a premium education and qualification.
We're flexible. Our courses are concise and flexible for a reason; so you can achieve your qualifications and kick-start your career as quickly as possible. We want our students to get the most from our courses, so we'll help you find a solution that suits your lifestyle.
Our students are our priority. At SEIR Beauty School, your learning and success is our focus, and we'll do whatever we can to see you earn your qualifications and find work in the beauty industry.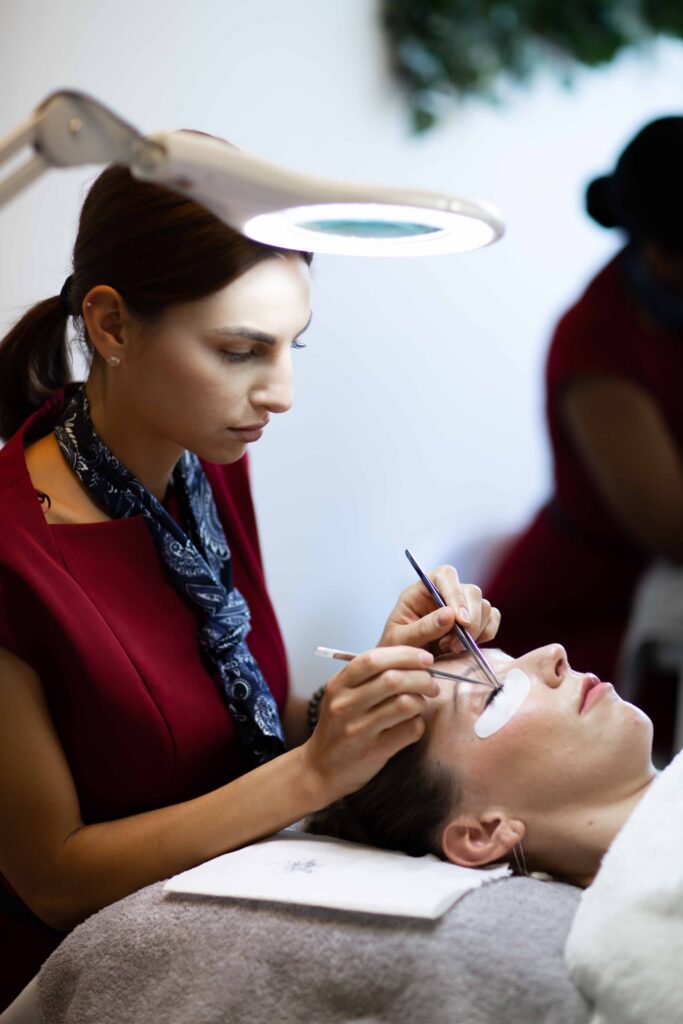 Enrol With SEIR Beauty School For Our Leading Microdermabrasion Course
SEIR Beauty School is one of the leading providers of beauty training in Australia, and we're proud to offer a wide range of bespoke courses to suit students of all experience levels and backgrounds. We're an iTec registered institution and our beauty qualifications are among the most prestigious in the world. The qualifications you'll earn at SEIR Beauty School are internationally recognised, so your beauty career can take you anywhere in the world. With one-on-one training, interactive learning experiences, highly experienced educators, ongoing support, training, and mentoring; SEIR Beauty School can set you up with the tools for an exciting career in the beauty industry. If you're interested in undertaking microdermabrasion training, you can enrol with SEIR Beauty School today. We can't wait to see where your career in beauty takes you.
Enrol now and gain the highest level of Skill with SEIR Beauty School. This is your passport to your dream career working anywhere in the world with the prestigious most recognised Beauty Qualification.
Why qualify anywhere else?
[/section]
468 5 star reviews and counting...
Google Reviews
VIEW MORE