Student Handbook, Company policies and Ambassadors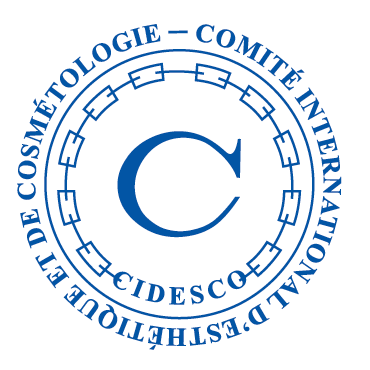 Student Handbook ~ Introduction
1.1 Welcome
Welcome to SEIR beauty School (The academy). We are looking forward to working with you, to make you an Industry leader, giving you the skill set you need to succeed. We hope you enjoy your experience at SEIR Beauty School and find it positive and rewarding.
1.2 Purpose of the Student Hand Book.
The Student Handbook sets out the Academy's rules and regulations, the policies and procedures relating to your enrolment and also contains information on your benefits and protections. If you require any clarification or additional information, please speak to your Trainer. All Students are required to comply with the Student Handbook. Therefore, we ask that you read the content carefully as you may be subject to the appropriate disciplinary action (upto and including termination) in the event that you breach the student handbook.
1.3 Principle of equality
The Academy is committed to providing providing equal opportunities and the principle of equality in accordance with relevant legislative provisions. We are confident that you share our commitment in implementing these policies.
We will not tolerate any unlawful discriminatory act or attitude in the course of your enrolment or in you dealings with, Students Clients, Suppliers, Contractors, Members of the public, Trainers and fellow colleagues. Acts of unlawful discrimination, harassment or victimisation will result in a disciplinary action.
1.4 General
Amendments to this Student Handbook will be issued from time to time.
This Student Handbook does not form part of your contract of enrolment, unless expressly stated otherwise. However, in any event, the Student Handbook may be considered when interpreting your rights and obligations under your terms of Enrolment.
2 Joining the Organisation
2.1 Hours of training
Training days and time are allocated depending on the training course and hours may change from time to time. The usual business hours are:
Monday                    9am-9pm
Tuesday                    9am-9pm
Wednesday             9am-9pm
Thursday                  9am-9pm
Friday                       9am-9pm
Saturday                  9am-5.30pm
Sunday                    9am-5.30pm
2.2 Breaks
Breaks are to be taken when arranged by the Academy. You are required to adhere to the break  length as directed by Trainers and be ready to commence training at the end of the break. You are required to notify your Trainer immediately if you are struggling to take the break, so that it can be rectified or varied.
2.3 Punctuality
You are required to be present and ready to commence training at you allocated start time. The Academy considers lack of punctuality a serious conduct issue.
2.4 Availability
Availabilities are to be provided to the Academy in writing. Any changes to your availabilities must be provided to your Trainer in writing. This may effect your learning and the academy may choose to postpone your training course, change your training days/class.
2.5 Student Training
At the commencement of your enrolment, you are expected to participate in any training deemed necessary for you to be competent in your subject, service procedure or examination. Training outside of training hours at home for example, will be required from time to time, this is expected to completed satisfactorily within the allocated time frame. Some training equipment will be provided however, on occasion students will be requested to bring resources with them, if these requests are not met the academy reserves the right to re-schedule, post-pone or cancel the training program.
2.6 Training Confidentiality
Everything you learn at SEIR Beauty School is the property of SEIR Beauty School Training Academy, inclusive of but not limited to: Equipment, Information and Recourses it is against our policy and your enrolment guide lines legal action will be taken if shared with a third party.
2.7 Induction
At the start of your enrolment, you may be required to complete an Induction program, during which our policies and procedures will be explained and/or provided to you, as necessary. Information, checklists and documents in relation to this will be given to you at induction.
2.8 Performance, Assessments and reviews
The Academy's policy is to monitor your training outcomes, competencies and performance on a continual basis so that we can maximise your strength and help you with any development areas. This will be done through practical observations, theory quizzes, open questions and conversations, pre-examinations and mock exams for theory and practical. Further training activities will be given if student is performing below benchmarks requires, this is expected to be completed within allocated time frame.
2.9 Course Flexibility
Whenever, necessary, you will be required to change training days or times. This flexibility is essential for operational efficiency as the type and volume of training is always subject to change depending on students competencies and Academy's circumstances.
2.10 Mobility
It is a condition of your enrolment that you are prepared, whenever applicable to travel to any other training and examination sites within a reasonable travelling distance. The mobility is essential to assist with training and development to reach bench marks and competent training outcomes.
2.11 Convictions and Offences
During your enrolment, you are required to immediately report to the academy any convictions or offences with which you may be potentially or have been charged. 
2.12 Refund Policy
SEIR Beauty School has a strict no refund policy, Exchanges or credit notes also not permitted.
Leave
 3.1 You are entitled to leave if essential during your training program, it is important to remember this may effect your learning. You must apply for your leave in writing and this must be approved by the Academy.
3.2 Public Holidays, some training will still be conducted during public holidays.
3.3 Sick Leave
You must notify the Academy by phone on the first day of incapacity or the the earliest opportunity, preferably 24 hours prior to your start time.
Text messages and e-mails are not an acceptable method of notification.
Other then exceptional circumstances notifications should be made personally to your Educator.
You should try and give an indication of you expected return date to the Academy.
If your Incapacity extends for more then seven days you are required to notify us of your continued incapacity once a week thereafter, unless otherwise agreed.
3.4 Evidence of Incapacity
A medical Certificate from a registered Health Practitioner or if not reasonably practical, a statutory declaration is required for all personal leave, unless otherwise agreed by the Academy I specific circumstances.
3.5 Returning to work.
You may be required to provide a certificate from your own doctor stating that you are fit to return to the Academy. This will always be required where you have suffered an Injury/Illness at the Academy that requires medical treatment.
If you are gave been suffering any contagious or Infections diseases or illness such as rubella or hepatitis, you must not report to the Academy without clearance from your own doctor.
3.6 General
Submission of Medical Certificates may not always be regarded as sufficient justification for accepting your absence. Sickness is just one of a number of reasons for absence and although it is understandable that if your are sick you may need time off, continual or repeated absence through sickness may not be acceptable to the Academy.
The Academy will not tolerate any non-genuine absences, any any such instances will result in disciplinary action being taken.
If considered necessary, we reserve the right to ask your permission to contact your Dr and/or for you to be independently medically examined.
3.7 Parental Leave
If you or your partner become pregnant or are notified of a match date for adoption purposes you should notify the Academy at an early stage so that your entitlements and obligations can be explained to you.
In the even leave needs to be taken you will have conversations with the Academy of deferring your training.
3.8 Compassionate Leave
You are entitled for two days compassionate leave for each occasion when a member of your immediate family, a member of your household or your spouse's immediate family:
-Contacts or develops a persona illness that poses a serious threat to their life; or
-Sustains a personal injury that maybe a threat to their life
-dies
3.7 Time off
Circumstances may arise where you need time off studies for medical/dental appointments, or for other reasons.
Where possible, such appointments should be made outside Training hours. If this is not possible, time off required for these purposes, may be granted at the discretion of the Academy.
Safeguards
4.1 Rights of search
We have the right to carry out searches of you and your property (Including Vehicles) whilst you, or your property, are on our premises or during Training.
Where practicable, searches will be carried out in the presence of a colleague of your chouce who is available on the premises at the time of search.
You may be asked to removed the contents of your pockets, bags vehicles, ect
Whilst you have the right to refuse or to be searched, such refusal will constitute failure to follow a reasonable management instruction, which may result in a disciplinary or termination of enrolment against you.
We reserve the right to call police at any stage.
4.2 IT and Computer Policy
On all Academy devices the following rules must be observed
-Unauthorised software including public domain software, magazine cover, disks/CDs, applications, or internet downloads must not be used; and
-All software must be virus checked using standard testing procedures before and being used 
Use of Computer equipment
In order to control the use of the Academy's computer equipment and reduce the risk of contamination, the following rules will apply:
The introduction of new software and applications must first of all be checked and authorised by management before general use will be permitted.
Only Authorised students will be permitted to access the Academy computer equipment.
Only software that is used for business and Training applications may be used on the Employers computer equipment.
No software may be brought into or taken from the Academy's premises without prior authorisation.
Unauthorised access to computing facilities will result in disciplinary action up to and including termination of enrolment.
Unauthorised copying and/or removal of computer equipment and/or software will result in disciplinary action up to and including termination.
4.3 Internet Policy
Only authorised platforms, such as moodle and used only for business educational research.
The academy will not tolerate the use of the internet at the Academy for unofficial or inappropriate purposes, including:
Accessing websites which put the Employer at risk of viruses, compromising copyright or intellectual property rights.
Using employer devices to access the internet for inappropriate or illegal purposes
Using Social media in breach of the Employers social media policy
Accessing the employers internet on a personal device unless authorised
Connecting posting or downloading any information unrelated to their employment and, in particular, pornographic or other offensive material
Engaging in computer hacking and other related activities, or attempting to disable or compromise the security of information contained on the employers computers.
You are reminded that these activities may constitute a criminal offence.
Email
The use of the work email system (work email) is encourages as its appropriate use facilitates efficiency. Used correctly, it is a facility that is of assistance to the Employer. However, inappropriate use cases a number of problems, including distractions, time wasting and legal claims. The policy sets out the Employers position on the correct us of work email.Unathorised or inappropriate use of work email may result in disciplinary action up to and including summary termination.
Work email is available for communication and matters directly concerned with the legitimate business of the Employer. Employees using work email should:
Comply with employer communication standards
Only send emails to those to whom they are relevant
Not use email as a substitute for face to face communication or telephone contact
Not send inflammatory email