🎓Distance and Online Beauty Courses, Can't come to us let us come to you!
Our distance learning programs are interactive, virtually real Beauty Courses. Great for the hands on learner, easy simple format, feels like face to face learning.
Online learning is a flexible way to study, at your own pace in your own environment. Particularly suitable for students living in rural areas, in a full time job aswell as wanting to study whilst balancing family life. With a highly executed delivery, these Online Courses are just like attending the Academy.
🎓Join a number one leading Beauty Course Provider with our NEW interactive
virtual reality ONLINE training platform.
Includes:
-Unlimited access to SEIR HQ.
-Weekly and on demand webinars with your personal educator to discuss theory content.
-On demand Practical Training Videos.
-Live stream Practical Educational Videos.
-Ongoing unlimited lifetime support.
-You can view your records and grades easily at any time.
Requirements
-Easy simple Treatment Portfolios completed at home in your own time of 4 Treatments per subject Final Practical Assessments are conducted at the Academy 2 – 4 hours of your time will be required per subject. Two practical observations in person with your trainer will be conducted, if you are unable to come for all assessments due to distance or medical reasons, you must video the full treatment procedure 4 times and forward to your assessor for marking and comment.
-Online Quiz's must be completed competently, using resources given and own research.
-1 minute videos to be completed at home for each practical unit and submitted.
-Guided learning hours maybe required for Diploma Level Courses.
You will receive personal attention and one on one support from your Trainer who will guide you through all aspects of the course and be in constant contact.
Upon enrolment further information will be provided to you with a variety of options for practical assessments, guided learning hours to suit you and to get the best outcome for your training and the subject you are studying
ARE MY QUALIFICATIONS THE SAME AS COMING TO FULL TIME STUDY?
Yes your qualification are identical to what you would receive attending full time at the academy
DO I HAVE TO WAIT FOR SPECIFIC ENROLMENT DATES?
You can enrol and get started within 24 hours, No need to wait for intake dates, Enrol Now and get started straight away!
0
Level 2 Beauty Specialist Course
The Future Is Here: Why Should You Enrol In SEIR Beauty School's Online Beauty Courses? 
Once upon a time, beauty school required internal attendance, which meant you had to physically be in your classes every day. While this may have worked for some students, SEIR Beauty School recognised that many people were missing out on the opportunity to gain their qualifications due to distance, disability, and a whole range of personal obstacles. That's why we decided to offer online beauty courses that allow students to gain the same qualifications as their internal peers. If you're wondering whether you should enrol in SEIR online Beauty School, read on to learn more about the courses.
What's the Difference Between SEIR Beauty School's In-Person Courses and Online Beauty Courses?
While you'll graduate with the same qualifications as internal students, there are some differences between our internal and online beauty courses.
Flexibility. The primary difference between the two courses is the flexibility our online course offers. Within our short beauty courses online, you'll have 24/7 access to videos, webinars, and learning resources so you can complete your course in your own time. 
Tailored assessment planning. While we encourage students who can attend the academy for their 2-4 hour Final Practical Assessment, the teaching team at SEIR Beauty School are well aware that's not possible for everyone. That's why we offer flexible assessment arrangements. If you're unable to attend the academy, you can film yourself administering treatment four times to send to your assessor for marking and comment. You can submit all other quizzes and assessment items online. 
While there are those key differences between our beauty courses online and our internal learning program, the two learning methods have more similarities than differences. Both courses enable students to; 
Access premium learning materials and classes taught by industry professionals
Access ongoing, unlimited lifetime support upon the commencement of study
Gain qualifications from SEIR Beauty School, an iTec-recognised institution, which allows graduates to practice anywhere in the world
Gain unlimited access to SEIR HQ, where they can meet other students, gain tips, and continue growing their careers
Access to personal attention from tutors and educators, including one-on-one sessions to guide you through your course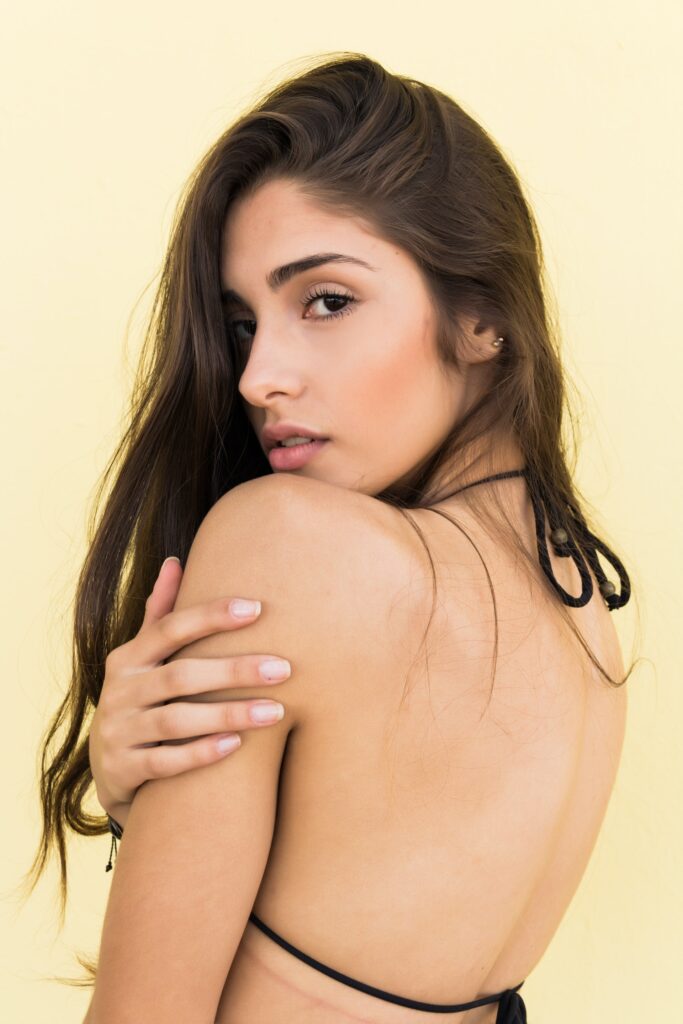 6 Reasons Why Studying Online Is Better
Sometimes, studying externally can be so much easier and more convenient than studying internally. Here are a few reasons to consider enrolling in a beauty course online.
Anyone can do it. Whether you live rurally, you're physically unable to attend in-person classes, or you're trying to balance a job and family alongside study, online beauty courses cater to everyone. You'll be able to find a flexible study schedule that suits you perfectly.
Study anywhere, anytime. If you've got a noisy household, you can study down at the local library or a cafe for ambience. If you travel for work, you can take your coursework with you. You can even study while commuting. No matter where you are, you'll have access to your beauty course online if you have access to the internet.
Add to your resume without leaving your job. For many people, studying is a commitment they can't make without quitting their job or reducing their hours. Fortunately, with SEIR Beauty School's online beauty courses, you can gain new qualifications while working your current job. You can study at night or on weekends, leaving your weekdays free to earn an income.
Become a lifelong learner. Once you realise how easy it is to balance working life and study, you'll become hooked on learning! There are so many courses available at our online cosmetology school that you'll probably want to study more than just the one!
Your employers will love it. If you're already working in the beauty industry and looking to bolster your resume, your employers will respect your initiative. Before you select a course, perhaps consult with them on what you'd like to study to see if there is any chance of a pay raise or management work for studying something that benefits the business.
Access prestigious qualifications from anywhere in Australia. Whether you live in Sydney or Charters Towers, you can earn one of the most prestigious beauty qualifications in the world through SEIR Beauty School. Our institution is iTec-registered, which means your qualifications are recognised internationally, enabling you to work anywhere in the world. You can do it all from the comfort of your home on your computer.
What You Can Do With SEIR Beauty School's Online Beauty Course
At SEIR Beauty School, we offer a wide range of beauty courses online to help you achieve the career you've always wanted. From nail courses online to online dermal therapy courses, there's not much you can't accomplish through SEIR Beauty School's external programs.
Start your own business. If you've always dreamed of working for yourself, SEIR Beauty School's online courses will equip you with the knowledge, skills, and experience to make that happen. You'll also have access to ongoing support and our business mentoring program to get you started.
Get the promotion you've been waiting for. If you want a pay raise or a promotion, you may need to show initiative and go the extra mile to earn it. An online course will help you upskill and make you a far more competitive candidate for the role.
Become an educator. Whether you'd like to teach in a tertiary institution, run your own small cosmetics classes, or become an influencer/blogger/vlogger, SEIR Beauty School will help you become an educator in the beauty industry. We love learning and sharing our passion for beauty, and we can help you do the same.
Work overseas. Whether you want to work in a luxury international hotel or on a cruise liner, our prestigious online courses could see you jet setting around the world to chase your dream job in the beauty industry.
Work in a luxury salon. With qualifications from SEIR Beauty School, you'll be able to get your foot in the door at some of the most luxurious spas, resorts, and salons in the world. Your tutors and educators are industry experts, so make sure you ask them the best way to secure a job upon graduation.
Enrol In SEIR Beauty School's Online Beauty Courses Today
SEIR Beauty School is one of the leading providers of beauty training in Australia, and we're proud to offer a wide range of bespoke courses to suit students of all experience levels and backgrounds. We're an iTec registered institution, and our beauty qualifications are among the most prestigious in the world. The qualifications you'll earn at SEIR Beauty School are internationally recognised, so your beauty career can take you anywhere in the world. With one-on-one training, interactive learning experiences, highly experienced educators, ongoing support, training, and mentoring; SEIR Beauty School can set you up with the tools for an exciting career in the beauty industry. If you're interested in undertaking online beauty courses, you can enrol with SEIR Beauty School today. We can't wait to see where your career in beauty takes you.