ENROLMENTS NOW OPEN for January 2024 Intake!
Diploma of Beauty. Apply Now.
OUR STUDENTS ARE OUR VIP'S
100% Student success rate
97% Of students are in a job before graduating
Award winning academy
Recognised and Accredited Qualifications
66 Berry Street North Sydney 2060
Our promise to you
Hands-on training
Intimate class sizes
Bespoke training
Face to face training
Experienced & qualified educators
​Current products, techniques & equipment
On-going training & support
Inspiring environment
The most current training programs
​Competitive pricing
​Flexible training calendar
​Recognised & accredited qualifications
Educational services for Onshore & overseas students
SEIR BEAUTY SCHOOL IS…
Award Winning
4-Time Educators of the Year
Finalists at the prestigious
Australian Beauty Industry
Awards 2018, 2019, 2021 & 2022!
Bronze medal winner for
Company of the Year at the
International Stevie Awards
2021, chosen from over 1500
entries worldwide!
2021 Finalist for Excellence in
Business for Sydney Metro /
CD Region, powered by
Business NSW!
Students get 10% off SEIR Salon Supplies
At SEIR Salon Supplies you can shop consumables for your beauty business, Kits to get you started and larger equipment!
We stock everything you need to get your started and keep your beauty business running!
SHOP SUPPLIES AND KITS HERE
SEIR MINERAL COMPLEX SKINCARE
Cosmestitcal grade products for use in your treatments and for sale in your sale on maximise your revenue.
Founded in Marine Biology Science the skincare range takes sea mineral complexes & combines them with a unique delivery system. Carefully selected marine peptides with active organic ingredients, of the highest quality, are encapsulated in a fatty acid to enhance absorption and results.
Cosmeceuticals are the power players of the skincare world and the SEIR range are all cosmeceutical grade products. This makes them effective for all skin types.
Don't wait to enhance your facials and sales today!
SHOP SEIR MINERAL COMPLEX HERE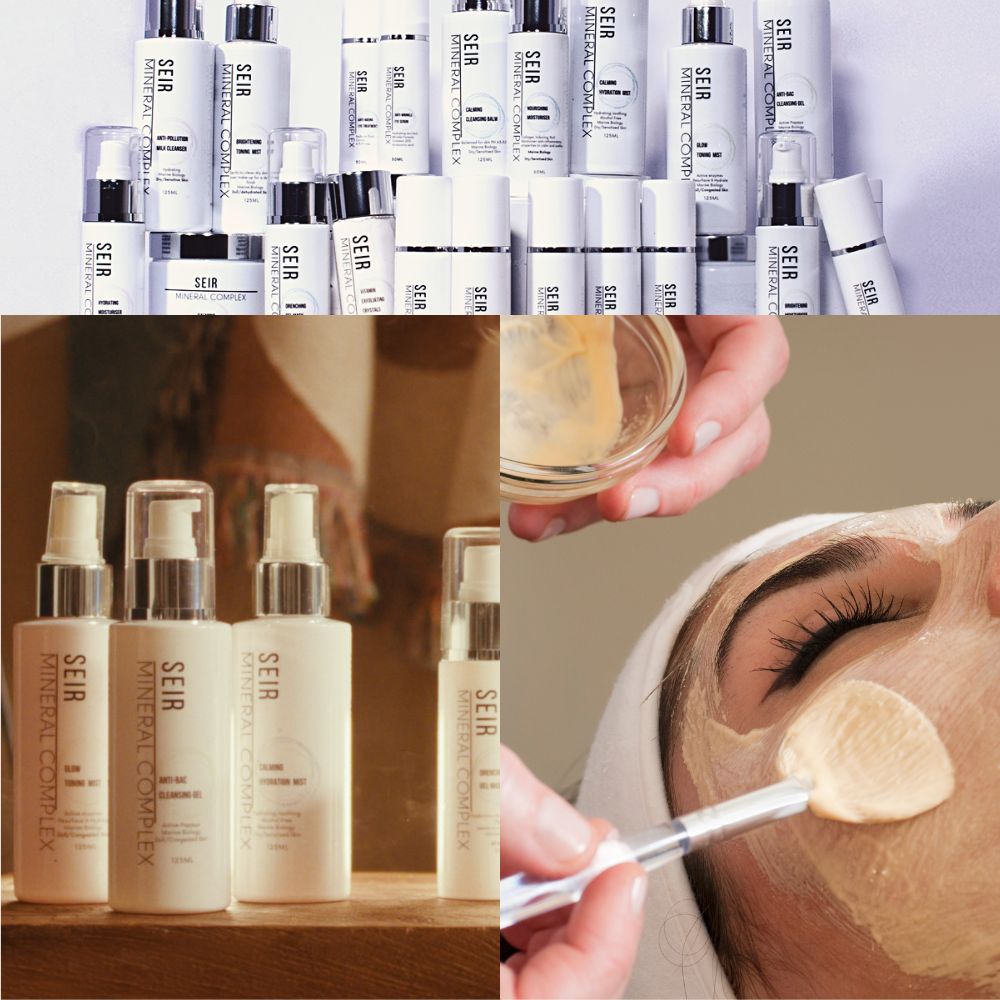 468 5 star reviews and counting…
Google Reviews
VIEW MORE
Payment Plans