Diploma Beauty Specialist
iUBT427 | Skincare and eye treatments | Level 2 | K/617/7249
Diploma Beauty Specialist
$8860
Career progression Lash Brow Artist, skin specialist, waxing or nail technician
| | |
| --- | --- |
| College Name | SEIR Beauty School |
| Course Description | Great for the full time worker wanting to change their career and take a leap into this exciting ever evolving Beauty Industry, concentrating in eye treatments such as tinting shaping lash lifting Skin and facial treatments giving you the perfect foundation and career pathway into, advanced non-medical skin treatments |
| Unit 9 | Skincare and Eye Treatments |
| Unit 10 | Make-up |
| Unit 11 | Manicure and Pedicure |
| Unit 12 | Waxing |
| Unit 22 | Professional Conduct & Business Awareness |
| Course Duration | 2 evenings per week for 12 weeks. |
| Course Times | 5pm-9pm |
MORE INFORMATION
SEIR Beauty School are one of the most experienced Training Academy's in training in laser and light therapies, we have been working with lasers since 2008. Training some of the Largest Australian Laser clinics in the country. We have created a recognised tailored ITEC Level 4 Laser & Light Certificates into one comprehensive diploma course to have you ready to walk straight into industry as a leading Laser Technician. Covering, laser hair removal, skin rejuvenation, vascular therapy, Acne and Pigmentation.
Delivered in a long course format of 10 classes with 20 practical case studies and shadowing a practitioner. Perfect for people wanting experience in a broad range of treatments.
We will deliver tried and tested treatment protocols currently used in the industry today. Learners achieve a better understanding of treatment as we use Laser & IPL based platforms.
All training is performed in a clinical environment at our onsite Aesthetics Clinic Shadowing in the clinical environment allows learners to understand better why and how treatment and consultation skills are fundamental to Laser & Light-based therapies.
After completing this diploma, you will have a broad understanding of laser & light treatments for:
Laser hair removal
Skin rejuvenation
Vascular therapy
Acne Treatment
Pigmentation Removal
We are the only training Academy providing work based learning In laser therapy designed to get you set up and ready for industry to walk into your dream job tomorrow
Qualifications you can use throughout the world
Level 4 Qualification recognised throughout the world and importantly by insurance providers. Our courses are delivered in the classroom environment and the clinical practice environment. The Syllabus includes :
Skin Rejuvenation
Vein Removal
Acne Treatment
Pigmentation Removal
Hair Removal
Electromagnetic Radiation
Types of Light Emitted from IPL and Laser Systems
Understanding Laser Theories and Practicalities
Skin Cooling Systems
Health & Safety
Structure and Function of Skin and Hair
Consultation Procedure
Contraindications
Parameters
Regulation and Licensing
Since 1973 ITEC has been the leader in world class, Internationally Recognised Beauty Diplomas.Our highly trained ITEC Educators will help you kick start your career in the Beauty industry with THE leading, most Recognised International Diplomas.
Our trainers highly skilled and recognised within the Beauty industry, they have also experienced a wide spectrum of the Beauty Industry first hand to give you the best hands on industry lead training to you prepare you like no other! 
Enrol now and gain the highest level of Skill with SEIR Beauty School. This is your passport to your dream career working anywhere in the world with the prestigious most recognised Beauty Qualification.
Why qualify anywhere else?
Laser Hair Removal Courses Sydney
Why Are More People Choosing SEIR Beauty School For Laser Therapy Courses
Whether you're looking for vascular therapy, pigmentation removal, or laser hair removal courses in Sydney; there's no better institute than SEIR Beauty School to get your qualifications. We're proud to be one of Australia's best beauty schools, and there are several reasons why more students are choosing to enrol with us for laser therapy courses. Here are a few things that set SEIR Beauty School apart from other Australian beauty institutes. 
We Offer A Huge Range Of Comprehensive, Carefully Designed Courses
Since 2008, SEIR Beauty School has been working with laser technology, educating students on the latest techniques and procedures. Now, we're proud to say we have one of the very best laser therapy training programs available.
Learn absolutely everything you need. One of the best parts about our Diploma in IPL and Laser Safety is that you will graduate with the knowledge, skills, and experience to walk into any clinic as an industry professional. Throughout our laser technician course, you'll learn;

Skin rejuvenation
Vein removal
Acne treatment
Hair removal
Electromagnetic radiation
Laser theories and practicalities as well as the theory behind the structure and function of hair and skin
Skin cooling systems
Health and safety protocols and regulation and legislation around
IPL and laser therapy
How to hold a skin or hair consultation
Contraindications

We offer one-on-one personalised training. At SEIR Beauty School, we keep our class sizes small to provide in-depth, tailored training to each of our students. You'll have access to a range of learning materials as well as hands-on practice using laser and IPL technology with supportive supervision, so you'll graduate as a confident laser technician.
Our educators are the best in the industry. We pride ourselves on delivering the best, most current training programs utilising the newest products, techniques, and equipment. This training is provided by experts in the beauty industry, including our CEO and head trainer, Samantha Elliot. She has over 15 years of experience in the beauty industry and has provided training worldwide. When you undertake a laser safety officer certificate or IPL training with SEIR Beauty School, you can rest assured that you're being taught by some of the most skilled, experienced people in the industry.
We offer the most up-to-date training. Because the beauty industry is continually evolving, SEIR Beauty School is committed to providing training in the latest procedures, techniques, and technologies. Everything you'll learn in our laser therapy courses is current industry practice, and you'll have the freedom to return for refresher courses in newer procedures and technology when they are developed.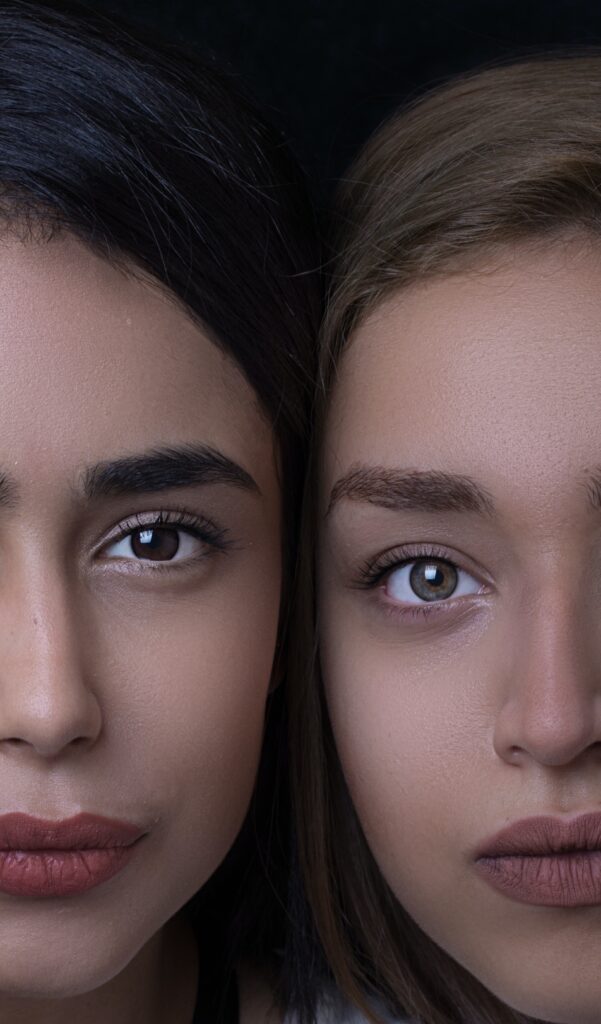 You'll Graduate with Skills To Last a Lifetime
At SEIR Beauty School, we believe in lifelong learning. So, you'll continue to be supported throughout your career when you graduate from your laser safety officer course.
Ongoing support and training. Whether you need a refresher course or updated training on the
latest procedures, technology, or techniques, SEIR Beauty School provides past students with comprehensive
ongoing support after graduation.
Business mentoring. If you choose to launch your own business upon graduation, we offer many
courses to help you get your brand off the ground. We'll teach you the foundational skills you'll need to see
your business grow and flourish.
Your Qualifications Open So Many New Doors
A laser technician course with SEIR Beauty School can open many doors and see you achieving things you never
thought possible. 
Work internationally. SEIR Beauty School is an iTec-registered institution, so the
qualifications you earn with us are internationally recognised. Our Diploma in IPL and Laser Safety includes the
iTec Level 4 Laser & Light Certificate and other essential skills and experience you'll need to be an
industry leader in laser and IPL treatments. You can take your qualifications from SEIR Beauty School and work
in spas, salons, and resorts worldwide. 
Advance your career. If you're looking for a promotion or pay raise at work, a laser safety
course can show your employers your initiative and willingness to work hard. Have a chat with your manager and
discuss whether undertaking an IPL safety course would open any doors in the business for you. 
Start your own business. Because SEIR Beauty School's IPL courses are so comprehensive, you'll
graduate with everything you need to start your own business in laser therapy. Our Diploma in IPL and Laser
Safety will empower you to take your career into your own hands. 
If You're Interested In Our Laser Hair Removal Courses In Sydney, Enquire Today To Find Out More
SEIR Beauty School is one of the leading providers of beauty training in Australia, and we're proud to offer a wide range of bespoke courses to suit students of all experience levels and backgrounds. We're an iTec registered institution, and our beauty qualifications are among the most prestigious in the world. The qualifications you'll earn at SEIR Beauty School are internationally recognised, so your beauty career can take you anywhere in the world. With one-on-one training, interactive learning experiences, highly experienced educators, ongoing support, training, and mentoring; SEIR Beauty School can set you up with the tools for an exciting career in the beauty industry. If you're interested in undertaking a laser therapy course in Sydney, you can enrol with SEIR Beauty School today. We can't wait to see where your career in beauty takes you.