Eyebrow Threading Course Sydney
The Ins and Outs of Eyebrow Threading
Eyebrow threading is an ancient Eastern art of hair removal that has become a popular Western salon procedure over the last couple of decades. Not only does threading give clients a perfectly structured eyebrow shape, but it's also a fantastic alternative to waxing for those with sensitive skin. As more people choose threading over waxing, it's becoming an essential qualification for anyone working in the beauty industry. SEIR Beauty School offers an iTec registered eyebrow threading course in Sydney that qualifies students to perform threading anywhere in the world. If you'd like to enrol, don't hesitate to book your spot today. 
The Rich History Of Eyebrow Threading
Although eyebrow threading has only become popular in Western beauty regimes since the late 20th century, it's an art form believed to date back over 6,000 years. SEIR Beauty School recognises the rich history of eyebrow threading and the cultural significance in many countries around the world. We're honoured to teach this incredible practice through our threading course in Sydney, and we believe it's vital that our students understand the historical significance of eyebrow threading.
It's more than a beauty procedure. In a lot of Asian and Arabic countries, eyebrow threading is a cultural practice. Eyebrow threading is a procedure both men and women undergo, as shaped eyebrows for men can signify virility, and in women, they represent purity. For Persian and Iranian women, eyebrow threading is still a rite of passage for a newly married woman.
Threading isn't just for the eyebrows. In many countries, threading is also used to remove hair on the upper lip, chin, sideburns, cheeks, and eyebrows. While some Western salons offer this treatment, most provide the procedure of the eyebrows only.
It's a very intricate art. Eyebrow threading uses twisted cotton thread to grip and pull hair out by the roots and gives a clean, immaculate finish that waxing and shaving simply can't accomplish.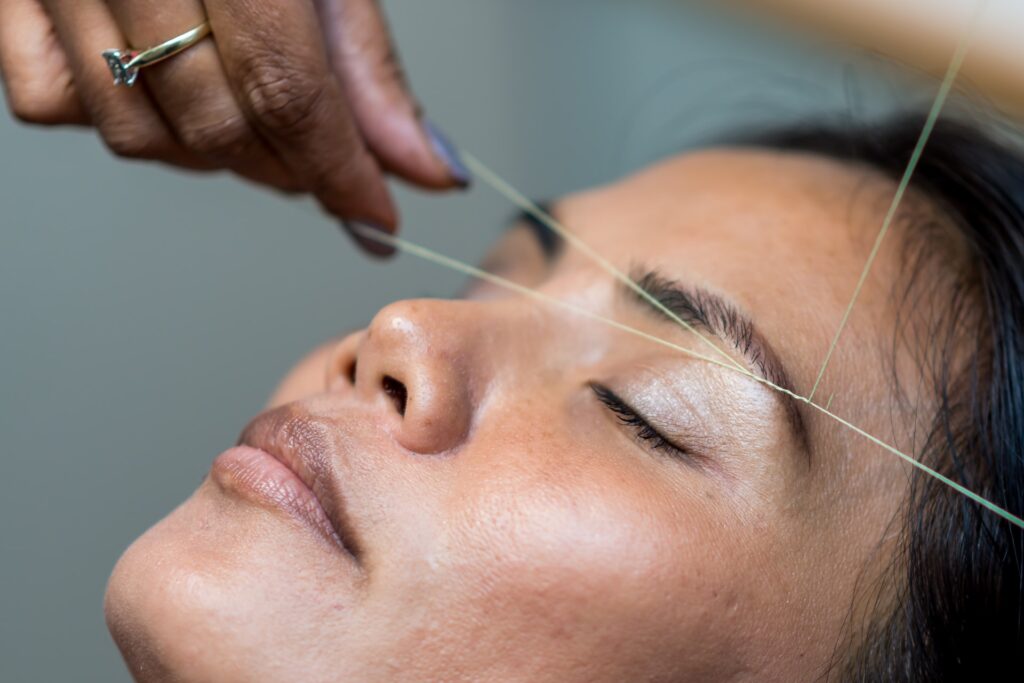 Why Is Eyebrow Threading A Popular Alternative To Waxing?
Whether you're new to the beauty industry or you've been around for a while and you're looking to upskill, an eyebrow threading class is a valuable investment. More people than ever choose to seek out eyebrow threading services over waxing, but why is it such a popular alternative?
It's far more precise. Plucking or waxing can often leave stray hairs around the eyebrows, whereas threading artists remove the hair row by row. They're able to get even the finest, wispiest hairs, making for an immaculately shaped brow. SEIR Beauty School's threading training will provide you with the intricate skills required to create perfectly sculpted eyebrows.
It's faster. Eyebrow threading doesn't typically take longer than 15 minutes, making it a far more efficient procedure for many people. Threading procedures are often so quick, people book appointments for their lunch breaks and can make it back to work with time to spare.
It's inexpensive. In some places, threading is cheaper than other hair removal methods, but it's about the same price as plucking and waxing on average.
Threading is better for sensitive skin. Because threading uses no chemicals or creams, it's the choice method for people with dermatological issues. Many doctors recommend people using strong acne creams choose threading rather than waxing to avoid adverse reactions.
It's less painful (for some). This point is debatable, but many people say they prefer threading to waxing as it's less painful. However, there are just as many who say the opposite. Wherever a procedure removes hair, it's likely going to be a bit painful regardless of the method.
Why Choose SEIR Beauty School For A Threading Course In Sydney?
If you're looking for brow threading training that will qualify you to work anywhere in the world, enrol with SEIR Beauty School. We're an iTec registered institution, so our courses and programs give our students some of the world's most prestigious beauty qualifications.
We offer intimate class sizes and one-on-one training. Our bespoke threading courses in Sydney offer face-to-face classes with experienced industry professionals. You are guaranteed to have one-on-one personal training with our teachers so you'll graduate with an in-depth understanding of brow threading procedures and techniques.
Our educators are the best in the industry. We pride ourselves on delivering the best, most current training programs utilising the newest products, techniques, and equipment. This training is provided by experts in the beauty industry, including our CEO and head trainer, Samantha Elliot. She has over 15 years of experience in the beauty industry and has provided training worldwide. SEIR Beauty School is also a two-times finalist for Educator of the Year at the Australian Beauty Industry Awards.
We're flexible. Our courses are concise and flexible for a reason; so you can achieve your qualifications and kick-start your career as quickly as possible. We want our students to get the most from our courses, so we'll help you find a solution that suits your lifestyle.
Our students are our priority. At SEIR Beauty School, your learning and success is our focus, and we'll do whatever we can to see you earn your qualifications and find work in the beauty industry.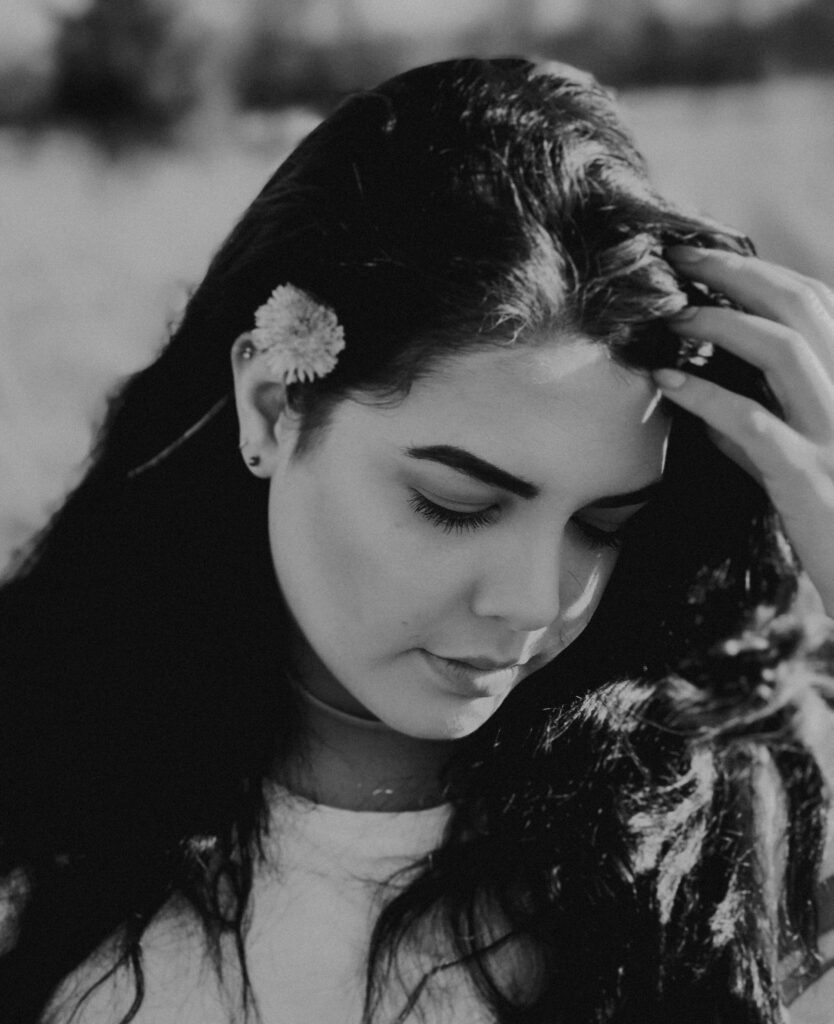 If You're Interested In Eyebrow Threading Training, Enrol With SEIR Beauty School Today
SEIR Beauty School is one of the leading providers of beauty training in Australia, and we're proud to offer a wide range of bespoke courses to suit students of all experience levels and backgrounds. We're an iTec registered institution, and our beauty qualifications are among the most prestigious in the world. The qualifications you'll earn at SEIR Beauty School are internationally recognised, so your beauty career can take you anywhere in the world. With one-on-one training, interactive learning experiences, highly experienced educators, ongoing support, training, and mentoring; SEIR Beauty School can set you up with the tools for an exciting career in the beauty industry. If you're interested in undertaking an eyebrow threading course in Sydney, you can enrol with SEIR Beauty School today. We can't wait to see where your career in beauty takes you.